Are you a self-taught artist looking for some inspiration and guidance on your art journey? Look no further than these top art channels!
Before composing this article, I watched tons of YouTube videos to present my top 10 choices to help you improve your art skills.
Whether you're looking for channels covering digital or traditional art, there is something here for everyone.
So, let's dig in!
The Top 10 Art YouTube Channels: RANKED
Fun fact: Did you know YouTube has over 2.5 billion monthly active users? That means there's a huge community of artists and creators is just waiting to be discovered.
But given you don't want to take hours upon hours searching for the best YouTube art channels, here are my top 10 to help get you started.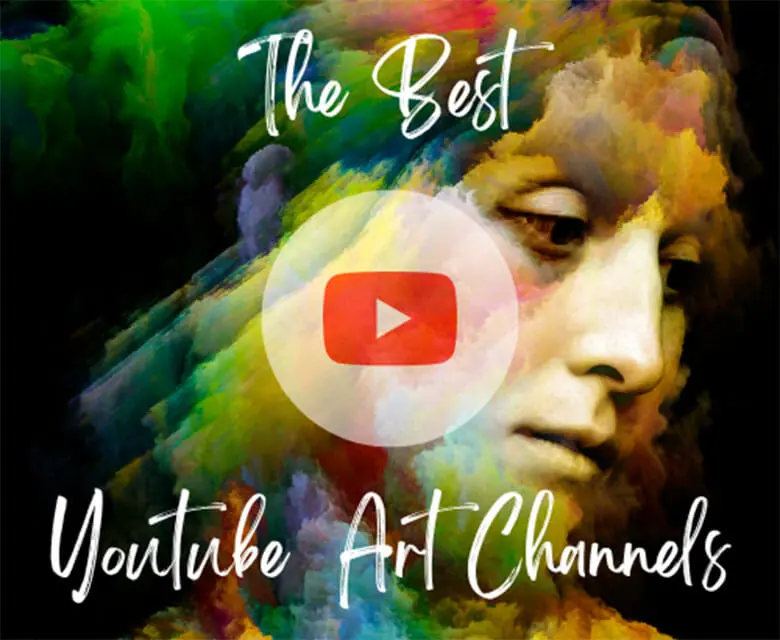 #1 Sinix Design: Best Digital Art YouTube Channel
Robert Stacy (known online as 'Sinix') of Sinix Design is a digital artist specializing in character design and concept art. He started the channel back in 2004 and has steadily grown his following to over a million subscribers.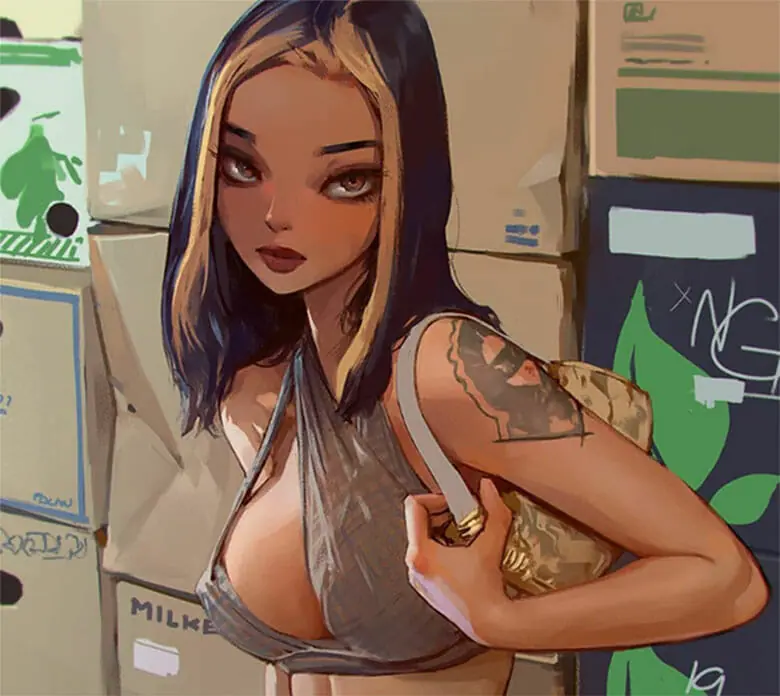 His channel features tutorials on digital art software like Photoshop and Procreate, as well as art hacks and tips on art fundamentals like color theory and composition.
Sinix's digital painting tutorials are well-edited and easy to follow, making them great for a concept artist just starting out or for those who want to create more efficiently.
#2 Hardy Fowler – Best Digital Concept Art Industry Channel
Hardy Fowler is a 14-year industry veteran who specializes in concept art and digital illustration using Adobe Photoshop.
His channel features free art tutorials, painting demonstrations, art challenges, and even live events for aspiring pro artists looking to improve their concept art skills.
If you enjoy his channel (which I know you will), then you'd be interested to know that Hardy is also the Founder of Digital Painting Studio, a concept art course fit for any level of artist.
Whether you're just learning the basics or are looking for a more career-oriented course of study, Digital Painting Studio has something for everyone. You can check out our full review of the course.
#3 New Masters Academy – Best Fine Art YouTube Channel
New Master's Academy, is an online art school that offers courses in a variety of art subjects, including drawing, painting, and sculpture. You can read our full review right here.
Their YouTube channel features previews of their courses and tutorials on art fundamentals.
Whether you are looking to learn oil painting, or master technical drawing, NMA's videos are informative and well-produced, making them a great introduction to their online courses.
#4 Proko TV – Best Drawing Tutorials On YouTube
Proko TV is an art channel run by artist and teacher Stan Prokopenko. His channel features tutorials on figure drawing and anatomy, with a focus on the human form.
He also has several courses you can attend, including an anatomy course and a figure drawing course which are great for those truly serious about mastering either.
Prokopenko's videos are detailed and informative, with a healthy dose of humor to keep things interesting.
#5 The Art of Aaron Blaise – Animal Art and Illustration
Aaron Blaise is a professional artist and animator known for his animal art and illustration for Disney films like The Lion King and Brother Bear.
He is also a featured wildlife artist and art instructor on Creatureartteacher.com, an online learning website offering courses and tutorials on creating and drawing creatures, animals, and other fantastical beings.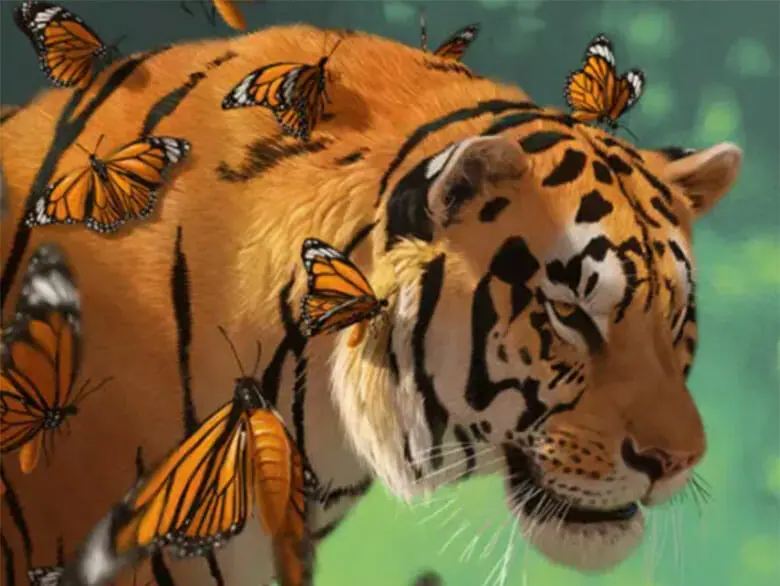 Blaise's personal channel features tutorials on digital creation software like Photoshop and Procreate and tips on digital art and animation (some of which are demonstrated on paper).
His videos are professional and informative, jam-packed with industry knowledge and guidance, making them great for intermediate to advanced artists looking to further hone their skillset in animation and character design.
#6 FDZ School – Concept Art and Design YouTube Channel
FDZ School is an online art school that focuses on game and character design. The YouTube channel features both digital and traditional media examples with tips on art fundamentals like perspective and lighting.
The videos follow as a series of episodes, and are detailed and informative, with a focus on creating professional-level art ready for portfolios and online presentations.
#7 James Gurney – Best Traditional Art Youtube Channel
James Gurney is an award-winning artist and illustrator known for his Dinotopia series of books.
His YouTube channel features a variety of art tutorials, including painting techniques for illustrators, concept artists, and plein air painters.
Gurney's videos are not only informative but also entertaining, with a relaxed and personable tone that invites you in.
#8 Robert Kiss – Best Industrial Design Channel
Robert Kiss is a traditional artist who specializes in industrial design, sketching, and concept art.
His channel features video tutorials on creating mech designs and covers industrial design basics.
The videos are unique to his personality; rather "paced as I see fit," but he does his best to demonstrate his thought process as easily as possible.
I feel his videos are quite entertaining and perhaps even a bit meditative as I watch in awe.
#9 Alphonso Dunn – Best Art Mindset YouTube Channel
Alphonso Dunn is a traditional artist who tackles burning questions like, "What do I draw to get better?" and "How to drive away drawing anxiety, fear, and pressure."
His channel features tutorials on pen and ink drawings, as well as graphite pencil artworks, and his focus on mindset over anything else art related really made him stand out in this list.
Sodunn's videos are energetic and friendly, making them great for any artist who harbors personal doubts.
#10 Chelsea Lang – Best Oil Painting YouTube Channel
Chelsea Lang is a traditional fine artist who specializes in oil painting.
Her channel features art videos on painting techniques like wet-on-wet oil painting lessons, color mixing, sketchbook tours, and time lapse videos.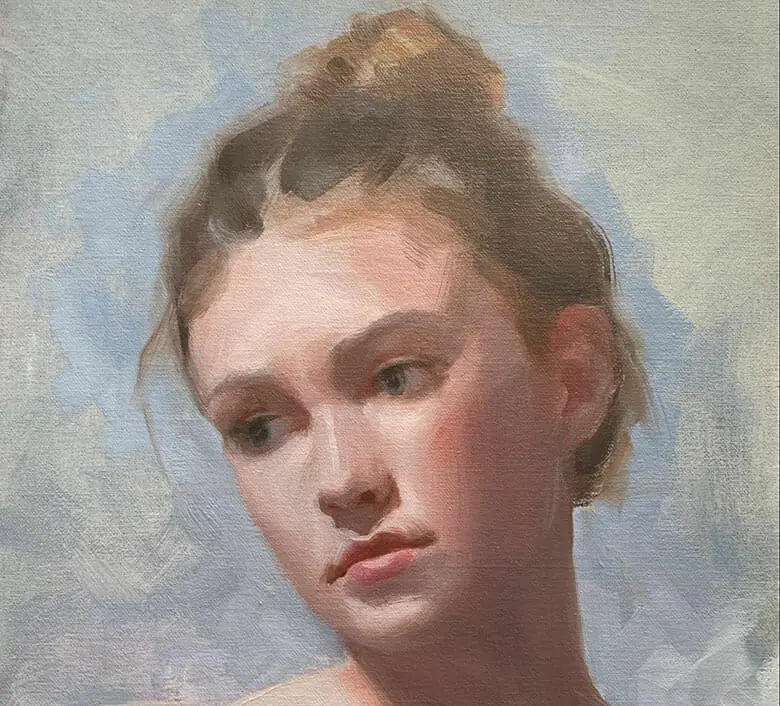 Lang's videos are calming and informative, with a focus on the beauty of portraiture, Her channel is perfect for anyone who wants to get serious about oil painting.
Why Start on YouTube as A Self Taught Artist?
YouTube is a great free resource for those just starting out and for others who may not be able to afford a professional online course.
Whether you want to be a fine art painter or a self-taught manga artist, these art YouTube channels offer a wealth of information and inspiration for amateur artists looking to improve their skills.
We hope you enjoyed this list and found some new channels to subscribe to. If you liked this article, please share it with your fellow artists!
And if you are considering more serious learning sources like an online art program or course, check out this review of the Best Online Art Classes.