The road to learning how to oil paint can be slow and difficult without guidance.
But with the right class to teach you the dos and don'ts (along with all of the fun secrets experienced painters know), you don't have to struggle.
This guide compares the best oil painting classes online to help you find the perfect one to help you create the paintings you imagine more quickly and efficiently.
Top Oil Painting Courses Compared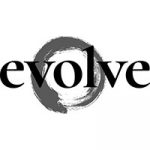 (Get $100 of with coupon ARTIGNITION100)
Best Overall
(Excellent Oil Painting Classes for Beginners)
Teaches everything from using brushes, to how to mix colors, to developing depth, and more.
Individualized feedback whenever you need it and at whatever pace you work at.
Provides all supplies included with tuition, so you learn with the best.
#2. New Masters Academy: Oil Painting for Beginners
Best Oil Painting Classes for Adults
Over 42 hours of oil painting lessons that cover all of the basics you need and more.
Subscription-based, so no large upfront cost to study multiple art subjects.
Assignments let you put what you learn into practice.
#3. Stephanie Weaver Online Oil Painting Courses

Learn all of the basic foundations quickly.
Work toward completed paintings right away to see progress as you go.
Join a supportive community of artists and take part in challenges to stay motivated.
#4. Aaron Blaise Oil Painting Course
Best Animal Oil Painting Course
20+ hours of demo and lecture provide extensive info for beginners.
See a fully rendered painting come to life in real time from start to finish.
Helpful tips for working from photo references to open up possibilities for paintings.
#5. Skillshare's Expressive Oil Painting: Beginners Guide for Creating Energetic Landscapes
Best Landscape Painting Class
Learn to paint exciting landscapes with masterful brushstrokes.
View two full demonstrations to get a strong grasp of the results of the lesson.
A ton of information compacted into succinctly taught material, so anyone can make time for it.
#6. Udemy – The Oil Painting Process
Best Class On The Oil Painting Process
Explains all of the unfamiliar terms and phrases surrounding the medium.
Demonstrates canvas and panel preparation so you can be involved in every step of the process.
Learn everything you need to know without the distraction of trying to paint at the same time, then apply it later,
#7. Domestika— Introduction to Photorealism for Oil Painting
Discover how photorealist artists turn photography into paint so you can too.
Learn how to use photoshop and grids to your advantage when painting.
his overview is suitable for beginners and explains both material and methods.
Best Classical Oil Painting Course
Classical fine arts education from the comfort of your home.
Offers mentorship options to choose from at different prices.
Let's you purchase individual lessons to start learning specific skills before committing to a subscription.
#9. Zoey Frank Online Courses
Includes recorded lectures, demonstrations, and helpful Q&A.
Learn inventive ways to think about art and use paint.
Explore still life, figure, and making complex compositions to take your paintings to the next level.
#10. JerrysArtarama Free Art Lessons in Oil Painting
Lessons answer specific questions artists often have when working with paint.
Live broadcasts are offered weekly.
Supplement your knowledge of how to work with oil paints at no cost.
1. Evolve Artist
Evolve Artist, founded by instructor Kevin Murphy, wins our best overall title for their in-depth, well-structured lessons that simplify the complexities of oil painting while challenging students exactly when they need to be challenged.
Pros
Complete Painting Curriculum: Evolve's structured blocks of study take you step-by-step through the painting process, from foundations like brushwork and paint application, value, and color mixing to tackling subjects like still life and portraits.
Comprehensive Feedback and Support: 1-on-1 feedback, group lessons, and homework study rooms (where students can interact) make up Evolve, giving you every kind of feedback you need.
Over $1000 of High-Quality Art Supplies included: Evolve's teamed up with Old Holland, so you'll receive top-notch art supplies, including custom oils, quality brushes, linseed oil, a palette knife, and more as soon as you sign up. These premium materials enhance the painting experience and are included in the tuition, so there's no hassle figuring out what paint colors or brands to use.
Flexibility: The online format lets you learn at your own pace, whenever it suits you best. It's perfect for folks with busy schedules or those who want to customize their learning journey to match their unique needs and preferences.
Utilizing Reference Photos: The course provides guidance on how to effectively use a reference photo as inspiration and a reference point for creating artwork. This skill is crucial for capturing realism and ensuring accuracy in the composition.
Multiple Paintings and Portfolio Building: Throughout the course, you'll be encouraged to create multiple paintings, helping you build a portfolio of artwork that showcases your progress and development as an artist throughout your oil painting journey. This is invaluable for anyone considering a career in art or seeking to exhibit their work.
Possible Cons
The course may not be suitable for those looking for a quick and casual painting experience, as it requires dedication and commitment to master oil painting.
The cost is higher compared to other online art courses, but the value and comprehensive instruction you get, plus the thousand dollars of oil painting supplies included, makes that great value for money.
Read our detailed Evolve Artist Program Review for more information!
And get $100 off Evolve if you sign up with our coupon code: ARTIGNITION100
2. New Masters Academy: Oil Painting for Beginners
New Masters Academy offers fine art lessons in a variety of subjects. Their Oil Painting for Beginners course, taught by instructor Charles Hu, is a rich, 8-week introduction that helps you get started and then shows you what's possible beyond the basics.
Pros
Clearly explains the fundamentals of painting with oils, including materials, setup, compositions, and technique, so that you won't be confused along the way.
It then goes on to consider story and theme in oil paintings, with still life and figurative subjects, so that you can express yourself and your ideas in your art early on.
New Masters Academy is subscription-based, so you can hone more art skills, even in a different medium (like watercolor painting, pastels, or acrylics) without hurting your wallet.
And if you want personalized feedback and accelerate your rate of learning, there are coaching options that you can add on too!
Possible Cons
Check out our in-depth New Masters Academy review to learn more.
Sign up for New Masters Academy to start building your oil painting skills.
3. Stephanie Weaver Online Oil Painting Courses
Stephanie Weaver's Online Oil Painting Courses offer an overview of what you need to know about working with oils to get started in just one weekend's time. They have also built up a great community of artists along the way.
Pros
Learn everything you need to know about your supplies, medium (such as linseed oil), color theory, drawing methods, and painting techniques, including alla prima, glazing, scumbling, and blending.
Complete at least one painting in the short foundational course, so you'll be able to put the knowledge to work and see results.
Access 8 foundational videos, an online artist community with monthly art challenges, and take advantage of "Member Success Calls" to discuss your painting goals with instructor Stephanie Weaver directly.
Has an additional art business program available, if you are looking to make some money and list your oil paintings for sale.
Possible Cons
Only one member success call is included in the subscription.
Get started learning with Stephanie Weaver's oil painting lessons to join a community of artists learning alongside you.
4. Aaron Blaise Oil Painting Course (Creature Art Teacher)
As a former Disney animator, Aaron Blaise is a master at painting animals. He guides students in his oil painting course with helpful painting tips and techniques.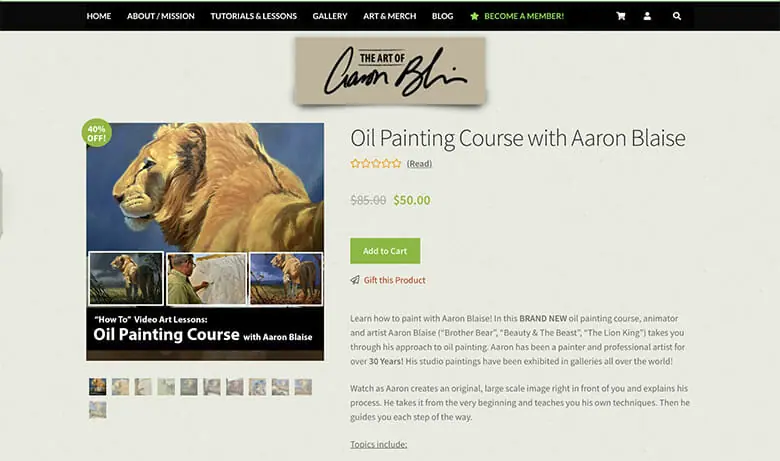 Pros
This affordable course provides 20+ hours of lessons, including a full painting demonstration from start to finish.
Learn about what supplies you need and how to use them, choosing reference images, layering methods, and varnishing, so you'll know how everything works at every stage.
Aaron Blaise's teaching methods are fun, approachable, and easy to understand, so you'll never be intimidated or lost.
Possible Cons
No personalized feedback since it's pre-recorded.
Watch this hour-long sneak peek of the course!
 Sign up for Aaron Blaise's Oil Painting Course if you want to learn how to paint animals and work with the best reference images for painting.
Artist and instructor Rajat Shanbhag's Skillshare course goes beyond just learning to paint a landscape. It teaches you to work expressively and energetically, making your brushstrokes come alive.
Pros
It succinctly covers materials you'll need, then jumps into designing your painting and simplifying complex subjects, so you can get started right away.
Learn about handling light and depth and how to complete a painting from start to finish with two full painting demonstrations by an award-winning landscape painter.
Skillshare offers tons of affordable courses in oils and any other medium, so if you have to brush up on any skills to make the most out of this class they're easily available.
Possible Cons
It's short and sweet, so you might wish it went on for longer.
Try Expressive Oil Painting: Beginners Guide for Creating Energetic Landscapes to give your landscape artwork a new life!
6. The Oil Painting Process (Udemy)
This helpful Udemy course teaches you all of the basic skills of the Oil Painting Process that is thorough and easy to understand.
Pros
Get an affordable, comprehensive 5-hour guide through the process of working with oil paint, with a breakdown of some of the confusing terminology.
Learn to build a canvas and prepare wooden panels, something many courses skip over.
Fill in your knowledge gaps on how oil paints work as you learn how to use your brushes and other tools and explore layering, drying, and varnishing.
Possible Cons
It can be a lot to take in all at once, so take notes!
If you feel like you're missing something and don't understand painting jargon or what certain materials are for, try this Oil Painting Process course on Udemy to catch you up!
7. Introduction to Photorealism for Oil Painting (Domestika)
This Intro to Photorealism course taught by Christopher Paul Stevens will teach you how to get started in this specialized art style in oils.
Pros
Breaks down the basics of achieving photorealism in a 4+ hour course, so you'll see that this kind of painting is possible with the right resources.
It's perfect for beginners and guides you through supplies, choosing a subject, working with color theory, using grids, blocking in, and adding details.
Teaches you how to use tools like photoshop to prepare your reference images for the canvas, which are vital in photorealism.
Possible Cons
If you're looking to use oil paints expressively or try abstract painting, this course isn't for you.
Sign up for this intro to photorealism course to try your hand at photorealism yourself!
8. Sadie Valeri Atelier
Sadie Valeri's Atelier teaches oil painting like classical ateliers (where student apprentices traditionally learn from master painters), but online, so you can access this comprehensive education from home.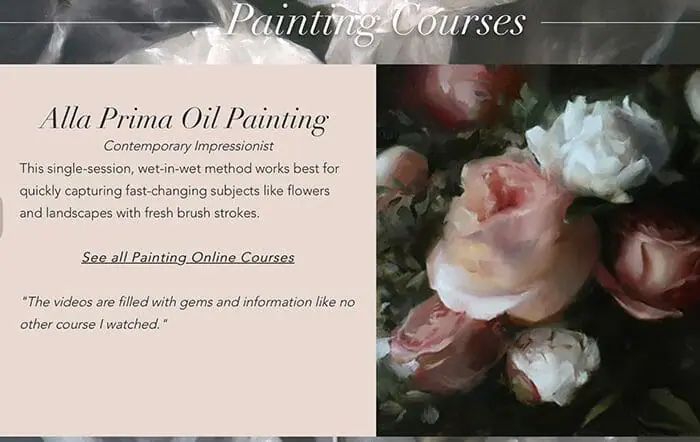 Pros
Learn classical oil techniques, including direct and indirect painting, glazing and scumbling, and alla prima methods so you can make all types of paintings.
Lessons can be purchased individually or with a monthly/yearly subscription that gives you access to all lessons and extra content to go through at your own pace.
They have a feedback mentorship program that you can subscribe to for once-weekly or twice-weekly feedback AND a portfolio development program for professional artists, for any level of guidance you need.
Possible Cons
The cost of the mentorship program can add up if you're on a budget.
Take a look at this excerpt from the Sadie Valeri Alla Prima course!
Sign up for the Sadie Valeri Atelier if you're ready to learn the secrets of classical oil painting from experienced instructors.
9. Zoey Frank Online Courses
Zoey Frank is a contemporary oil painter with a unique painting style that layers abstraction and realism. Her courses are great for those with previous experience who want to explore more challenging and sophisticated ways to observe and paint.
Pros
Each pre-recorded course is broken up into four 2.5-hour long sessions that include lectures, extensive demonstrations, and recorded Q&A sessions.
Study a range of subjects like "The Self-Portrait From Observation" and "Painting Change: Still Life in Motion".
You can also subscribe to Zoey's mailing list to find out about future live workshops!
Possible Cons
There's no individual feedback or critique in the pre-recorded courses.
If you want to further your painting practice and be inspired to try new techniques, try one of Zoey Frank's courses!
10. JerrysArtarama Free Art Lessons
JerrysArtarama provides free art lectures and demonstrations by professionals working with oil paint on canvas to teach various subjects and techniques.
Pros
They have lessons for artists at all skill levels, so there's something there for everyone to learn from and teach you about different art supplies along the way.
Some example lessons are "Mixing Fleshtones in Oils", "Underpainting in Oils", and "Getting Likenesses in Portraits in Oils", so they go over very specific concerns you might have, from color theory to abstract painting to types of paints and brushes.
They host "Jerry's Live" workshops on Facebook and Youtube every Tuesday at 5:30 pm EST, where they have interactive instruction opportunities in different subjects.
Possible Cons
Lessons are pre-recorded, so there's no ability to ask questions or get feedback.
Look through JerrysArtarama's free lessons to supplement your learning!
How to Choose the Best Oil Painting Class for You
Here are some things to consider:
Is It Hard to Learn Oil Painting?
It isn't hard to learn oil painting, but it can be challenging to learn on your own, so online oil painting lessons can benefit many aspiring painters.
Cil painting involves some materials, supplies, and techniques that may be unfamiliar, so it can be a lot to take in at first compared to acrylic painting.
The proper guidance from experienced painters makes it much easier to get past those hurdles and get to painting faster.
Read our full breakdown about whether oil painting is hard and how to make it easier!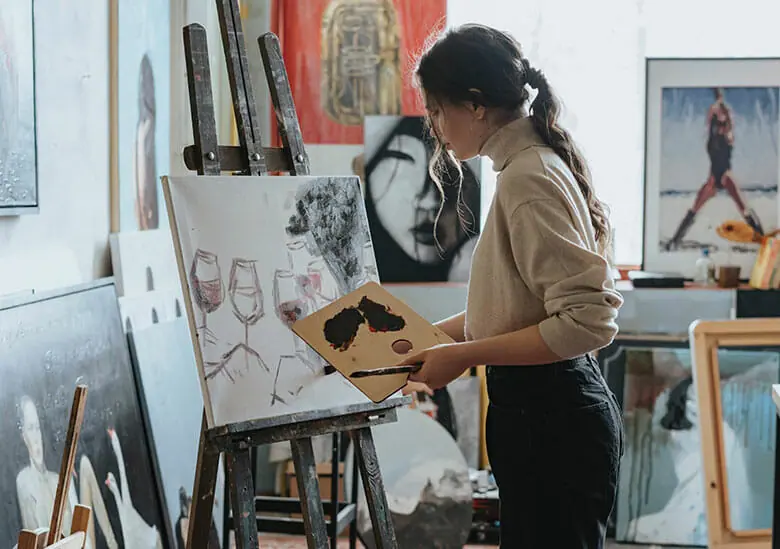 How Long Does It Take To Learn to Oil Paint?
The time it takes to learn to oil paint depends on the skills you're starting out with, what kind of support you have while learning, and how much time you can spend practicing.
Oil painting can be a lifelong learning experience, but you can learn a lot in a short amount of time with the right course.
Evolve Artist aims to take you from beginner to professional in a year of study.
They even have a handy calculator that lets you figure out how quickly you'll progress through the course.
You can input how many hours per week you're able to dedicate, and it'll show you when you'll reach each block of study at that pace!
Learning Painting Online vs. In Person
Learning oil painting in person has the advantages of working in real-time with other students around you, immediate help, and dedicated space to paint in an art studio designed just for that.
Online painting courses have the advantages of greater accessibility (working from home!), self-determined pacing, and the ability to rewatch lectures to review whenever necessary.
They can also cost less because you're not paying to use a school's facilities. (This makes them great gifts for painters just starting out)
But, you do have to have your own creative space to work in, and it can feel isolating with no other painters around.
Those like Evolve's and Stephanie Weaver's facilitate interaction between students and create online communities to solve this problem!
How Much Do Painting Courses Cost?
Painting courses vary in cost depending on what they offer, how long they run for, and whether they are tuition, one-time payment, or subscription-based.
Short, pre-recorded video lessons can be as cheap as $10 on sale, while in-depth classes that can last all year long can have tuition in the thousands.
Live classes, courses that also provide supplies and individual mentorship, will always cost more. However, courses that bundle all that together offer the best value for money.
What Are the Best Oil Paints to Work With?
Evolve Artist believes that having the best oil paints available will help you improve your art skills faster. For them, this equals Old Holland Oil Colors.
Good paints won't make the artist, but they can definitely help you reach your full potential with less hassle.
Read our full roundup of the best brands of oil paints out there for some more affordable and premium options!
Final Thoughts
Evolve Artist is our pick for the best overall online oil painting class.
Their clearly structured lessons, multiple forms of feedback, and the top-notch materials they provide for their students all set them apart.
Sign up for Evolve today and save $100 with our coupon code: ARTIGNITION100