Reliable art supplies are crucial for any artist. While top-of-the-line materials won't turn a beginning artist into Michelangelo, trusting your supplies allows you to focus on being expressive instead of making your paint conform to your style.
This article will paint a picture of why Gamblin Oil Paints are a great choice for artists – beginner to professional.
About Gamblin & Product Overview
Product Pros:
Gamblin appears to be the cheapest for most colors in mid-tier, artist-grade oil paints.
The texture of Gamblin's paints is excellent as it maintains a buttery feel and flows off the brush smoothly.
Gamblin has a high Pigment Load (% of pure pigment to oil/other binders), as commented by many other reviews.
With almost 100 Colors, Gamblin has an excellent variety.
Product Cons:
The only complaints I could find had to do with damaged tubes or packaging, which is mostly due to distributors and/or shippers and has nothing to do with the inherent quality of the paint.
Overall, Gamblin's oil paint range is excellent if you are just starting, and a joy to use, even compared to other professional paint ranges.
Company Structure & Ethics
Gamblin is a U.S. company, not as old as some competitors (est. 1980), but is no spring chicken. It is an intimate group consisting of 20 to 30 employees. Gamblin is committed to sourcing pigments in the most ethical way possible and carefully uses low-toxicity ingredients.
They have a narrow focus and are the "only major color house dedicated solely to oil painting."
What to look for in oil paints in general
When comparing oil paint brands, it is important to compare "apples to apples." This article will focus on Gamblin's "Artist Grade" oils; however, they do have an entry-level "Student Grade Paints" series labeled 1980 Oil Colors.
Whatever paint you choose, you will need to consider the following:
Artist Grade vs. Student Grade Paint. Artist-grade paints typically use better quality pigments and a better grade oil as a binder than student-grade paints. You can usually figure this out by the name; i.e., Cadmium yellow light is artist-grade, whereas Cadmium yellow light hue is student-grade paint. Whenever the term "hue" is added to a color's name, you can assume it is student-grade.
Strength. Tinting strength refers to how much paint is needed to create the desired color when mixing with other colors (or to cover a white canvas).
Texture/Feel. This is how easily the paint flows off the brush and onto the canvas and has to do with the particle size or "grittiness" of the pigment suspended in the oil binder. The texture of some paint brands is better for applying thick sticky impasto passages than others.
Permanence. Some paints fade quicker over time than others that are more permanent. This is typically due to the kind of oil as a binder the brand chooses. Regular linseed oil may yellow over time, while alkali refined linseed oil and safflower oil help prevent discoloration of the paint film.
Safety. The ingredients used in making oil paints can be toxic (lead, cadmium, uranium).
Value/Price.  Consider how much you spend to get the desired effects. If a brand costs 20% less but needs to use twice as much, it doesn't save you money.
Below, you'll find out how Gamblin's "Artist Grade" oil paints fair…
Gamblin Artist Oil Paint Features & Benefits
Color Selection
With almost 100 Colors, Gamblin has a good variety of old-world colors (traditional hues used by Renaissance Masters) and newer, modern colors. With so many color choices, mixing the perfect color will be a breeze!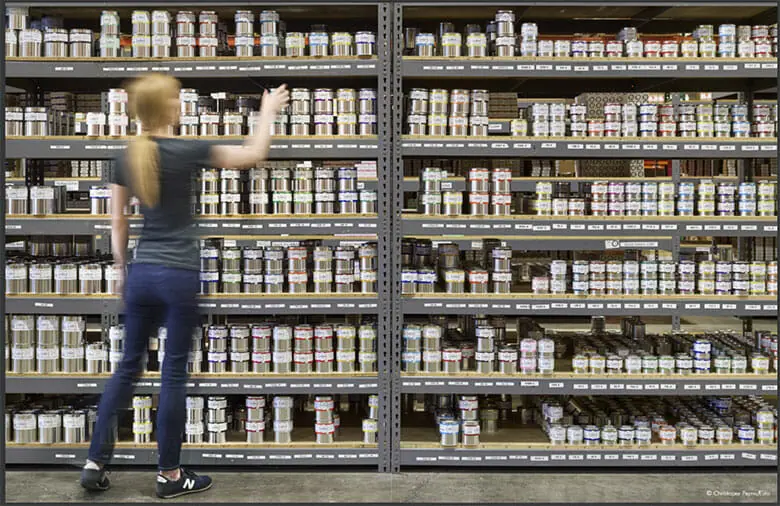 Some companies offer more color choices, like Williamsburg, with 178 offerings. Still, many artists pick a brand with core color favorites and supplement specialty colors from other brands.
Texture/Feel
The Texture of Gamblin's paints is excellent as it maintains a buttery feel and flows off the brush smoothly without "leaking" oil (some paints will leak oil when you open the tube or have a pool of oil develop once deposited on the canvas).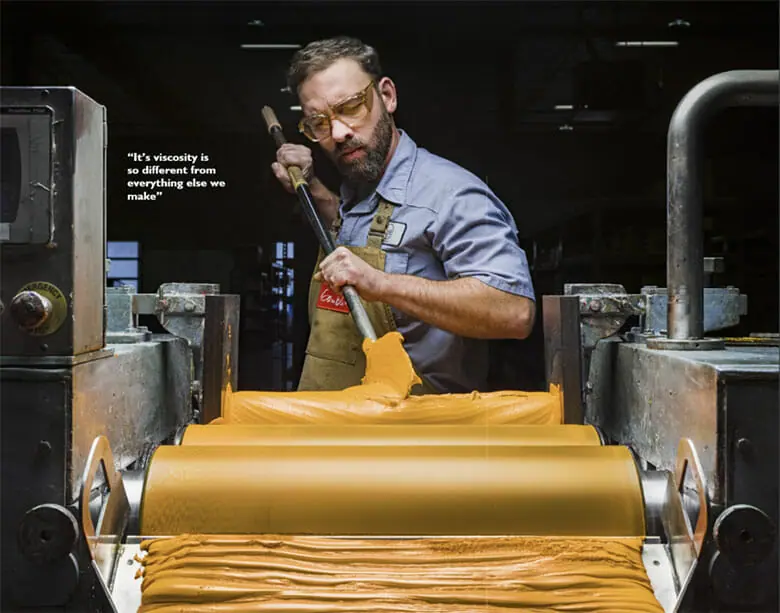 Ingredients/Binders/Pigments
Most Gamblin paints are solvent free (except their metallic colors and fastmatte alkyd oil colors). They use alkali refined linseed oil as a binder (refined impedes yellowing over time) and safflower oil as binders, both completely non-toxic.
Gamblin reports using natural pigments that are "100 % pure" and "finely ground so artists can easily bring out the greatest potential in each color."
Final, Dried Appearance
When applied without other mediums or solvents, the dried colors stay fairly true to the wet paint out of the tube. Still, as with most paints, mixing with additional media, they tend to dry with a paint film that is a matte (non-shiny) finish.
Strength/Coverage
The tinting strength and coverage ability are good-to-above average for artists' oil paints.
Gamblin paints use fine-ground pigments with uniform particle size; however, a finer grind isn't always better as some colors, like Ultramarine, can lose brilliance if over-ground. For some of these "sensitive" pigments, you may find greater tinting strength in other, more expensive brands.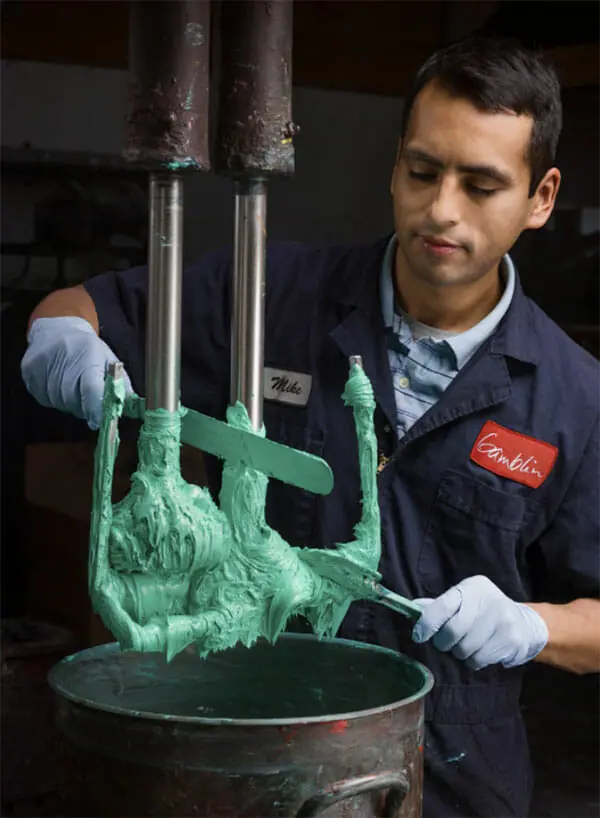 Archival Quality (Permanence)
The lightfastness, or resistance to fading, is excellent. There are no reports of degradation from Gamblin customers. They are projected to last at least 100 years or more.
Drying Speed
The drying time will vary depending on the oil binder each color is mixed with. Those combined with safflower oil will dry slower than those containing refined linseed oil. However, most colors applied at a "normal" thickness will dry to the touch in 2-4 days. Refined linseed oil takes longer to dry than natural linseed, but the resistance to yellowing is well worth the wait.
Safety, Price & Availability
Gamblin takes pride in being environmentally and heath-focused, taking measures to source pigments and formulate colors ethically and safely. They are probably one of the safest brands available. Most of Gamblin's artists' oil colors are cheaper than competitors in the same class. For example, their burnt sienna 37ml. is $1 to $1.50 cheaper than Winsor & Newton from most online stores.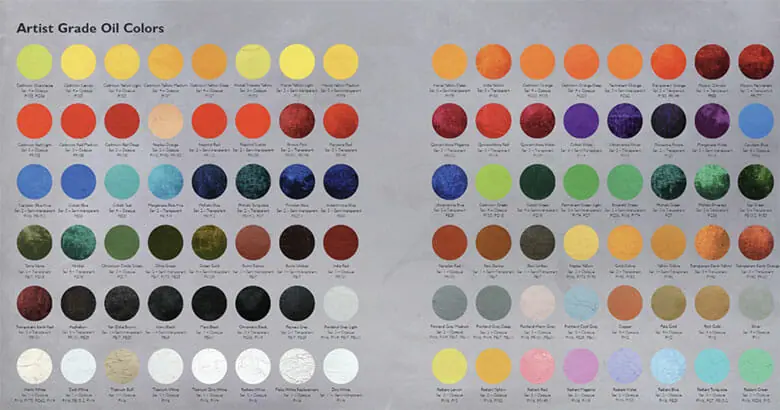 Comparing Alternatives: How do Gamblin Paints Stack up to Other Brands?
Winsor and Newton
This is probably Gamblin's biggest competitor. They are in the same price range, but slightly more expensive. I, along with other artists, prefer the texture of Gamblin to Winsor and Newton, but they are a bigger company with a bigger advertising budget.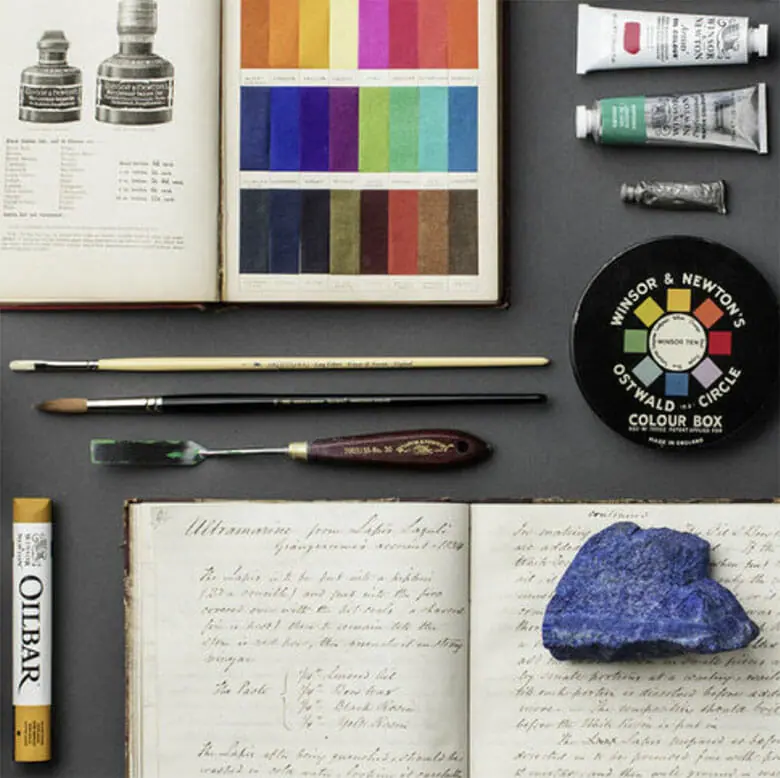 Old Holland Classic Oil Colors
These are a tier above Gamblin, but their excessively high pigment-to-oil ratio makes them stiffer than Gamblin, requiring you to add a quality grade oil to improve flow.
Williamsburg Handmade Oil Colors
Not as expensive as Old Holland, but definitely more expensive than Gamblin,
Williamsburg uses Walnut oil as a binder in many of their paints, which means they dry much quicker than Gamblin. Some artists may prefer this, while others may not.
While they boast 178 color choices, some people aren't as happy with them since Golden bought them.
User Reviews
Most users say they are happy with their purchase of Gamblin oil paints. Most comment on the value of the pricepoint and texture of the paints. The few complaints are usually about damaged packages or mixups in the advertised color assortment vs. colors delivered in pre-packaged sets. Almost no complaints about the quality of the paint itself.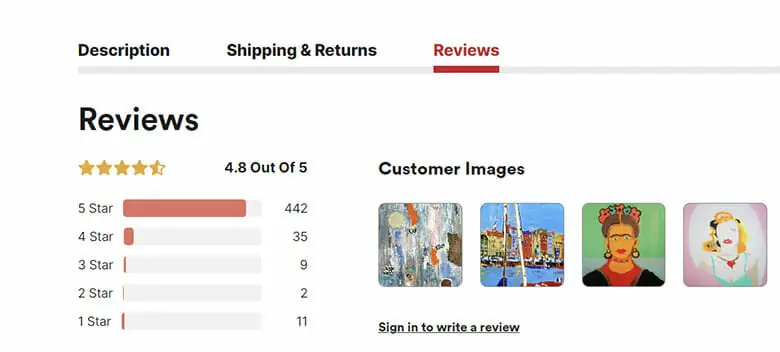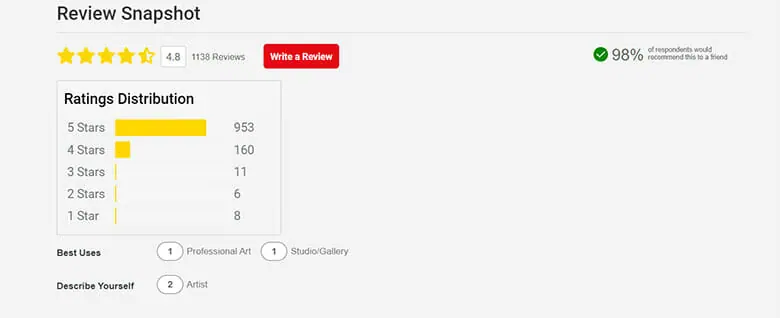 Are Gamblin Paints Worth It?
Overall, Gamblin Artist Oils are an excellent choice for artists of any level. As a mid-tier paint brand, they are cheaper than most in their category but deliver a quality that rivals many brands from the upper-tier category.
Gamblin Artists Oil paints are made with quality grade oil and safe and durable pigments. Safety and environmental considerations are at the forefront of this intimate U.S. company that has been around for over 40 years.
For an affordable way to see if Gamblin is for you, try out this Introductory Set of their Artist's Oil Colors!