Are you a novice or amateur artist looking to master the craft of digital art and carve a name for yourself in the industry?
If you are, taking a digital creation course to improve your skills and build an unforgettable portfolio is vital.
One popular online schooling option is CG Spectrum College. But is it worth the hype?
In this review, we'll look at CG Spectrum College and help you judge whether its online courses are worth the investment.
Whether you're aiming to be a concept artist, a game designer, or a 3D virtual production assistant, you'll find out what CG Spectrum does well and where it falls short. We'll deep dive into some of the school's more notable courses to see if they are the right fit you…
What is CG Spectrum?
CG Spectrum is a digital art school that offers a ton of courses in digital creation; including game design, concept art, visual effects, animation, and 3-D modeling, among others.
It was founded in 2012, and since then, has grown in popularity to serve tens of thousands of students all over the world.
They've won many awards for their innovative, practical, hands-on teaching methods and have even been recognized by industry leaders as a top choice for aspiring digital artists.
CG Spectrum's courses are designed to help you build real-world skills that you can apply to your career and promise to provide you with the skill sets you need to succeed and rise above the competition.
Whether you're interested in interactive entertainment design, concept art, 3D modeling, or another area of digital creation, CG Spectrum is an excellent choice for you to develop your digital creation skills and gain practical experience in the industry.
Pros
Practical, hands-on training and real-world experience, so you know what to expect when you get your first job in the industry.
Constructive and personalized feedback from industry experts so that you can improve your artwork and gain a better understanding of the skillsets you're learning
Award-winning and recognized for its quality education; you can be scouted from the school directly by big-name companies
Cons
More expensive than some other online art schools
Limited course offerings compared to larger institutions
Things to Consider Before Investing in an Art Course
Before investing in an art course with online classes, it's important to consider factors such as accreditation, career placement services, teaching methodology, support, pricing, and value.
We'll cover those in more detail further below…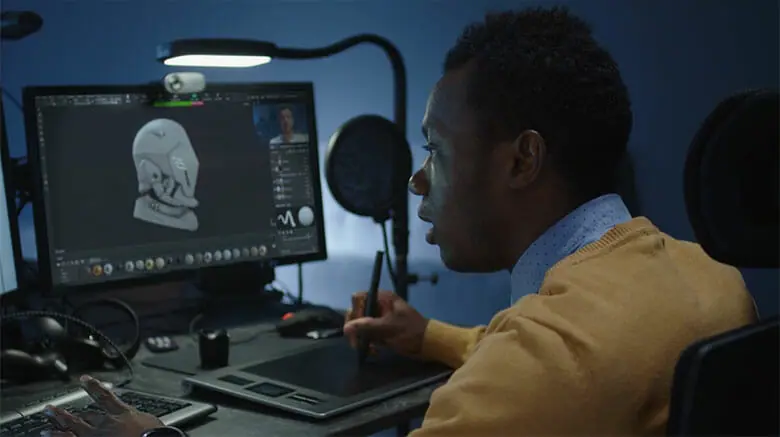 However, in short, if you are passionate about art and willing to put in the time and effort required of you to improve your skills, CG Spectrum is definitely right down your alley.
If, on the other hand, you're not interested in pursuing a career in art, you may benefit by taking a less intensive course or pursue art as a hobby.
Features & Benefits of CG Spectrum
What makes CG Spectrum so good? Let's explore a few features and benefits of the school.
Teaching Methodology
CG Spectrum's teaching methodology is unique in several ways. The school's courses are designed to be highly personalized, with students receiving one-on-one mentoring and feedback from industry mentors who are experts in their fields.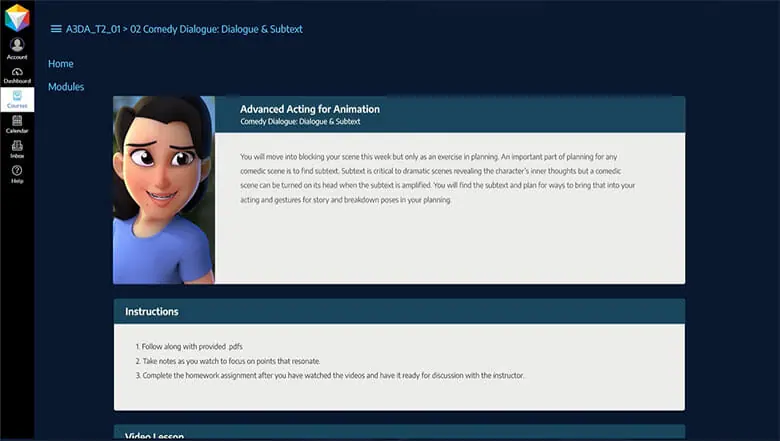 This allows students to receive detailed critiques, suggestions and tailored instructions specific to their individual needs and skill levels and help improve their artwork.
In terms of tools and resources, CG Spectrum uses a variety of cutting-edge software programs and technologies to teach its courses.
You have access to industry-standard software like Maya, ZBrush, and Photoshop, as well as specialized tools like Shotgun, which is used for project management and collaboration.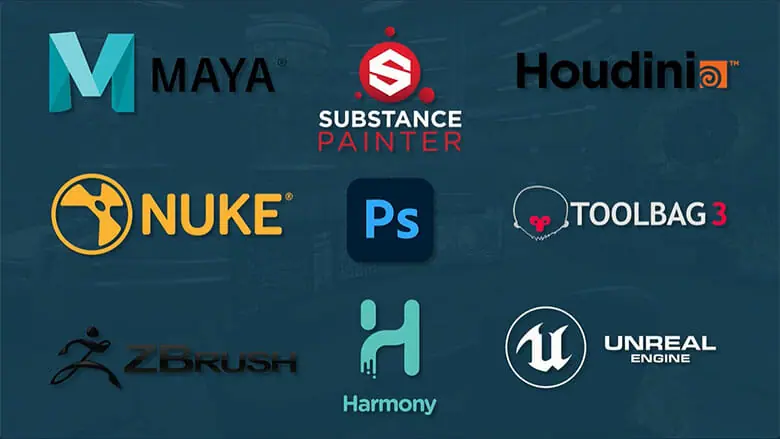 The courses are structured to start with the "basics" first, then follow through into more detailed, advanced courses that bring everything you learn in the foundation's courses into play (and some).
Starting with your foundations is like a refresher for any artist, and you can't build a house without a solid foundation; art works the same way.
This teaching methodology has helped many alumni achieve success in their careers.
For example, one former student, Adam Mostel, was able to land a job as a Senior Game Designer at Visionary Realms after completing the school's Game Design course.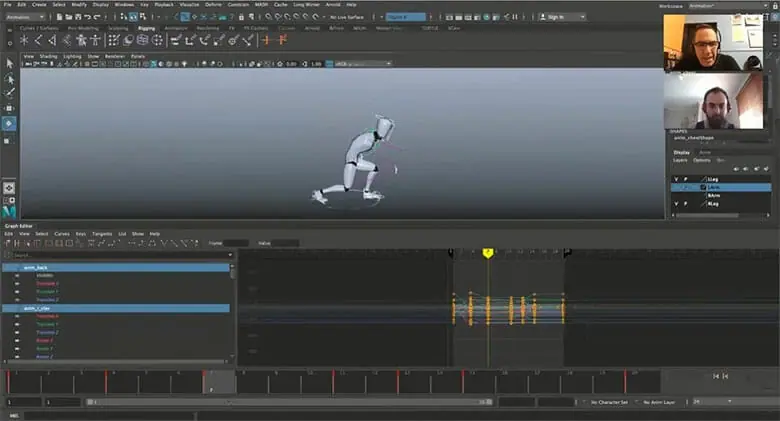 Another student, Tyler Epstein, became the Co-Founder and Creative Director of BakaBaka games after completing the 3D Animation program.
There are a number of industry companies that hire CG Spectrum students, and you'll no doubt benefit from taking a course.
Student Support
At CG Spectrum, you can access a wide range of support services to help you succeed in your studies and achieve your career goals.
These support services include technical support, career guidance, and networking opportunities, including an incredibly welcoming worldwide community.
Technical support is provided to you throughout your studies and is available through various channels, including email, phone, and live chat.
The technical assistants and support team is highly knowledgeable and can help you with any software or hardware issues you may encounter during your studies.
Career guidance is another key support service offered by CG Spectrum. You have access to career advisors who can provide guidance and support on topics such as job applications, resumes, and interview skills.
These advisors have extensive knowledge of the industry and can help you navigate the job market and find opportunities that match your skills and interests.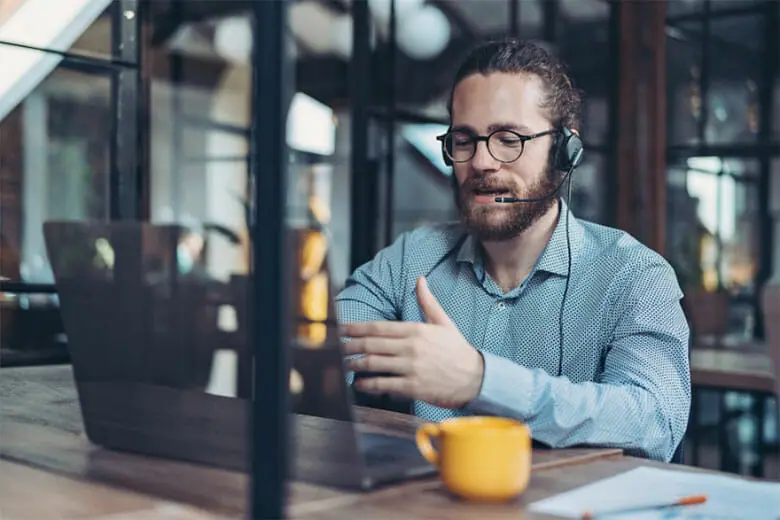 Networking opportunities are also available to you at CG Spectrum. The school hosts various events and workshops throughout the year, providing opportunities to connect with industry experts, network with peers, and showcase your work to potential employers.
The entire CG Spectrum staff is there and willing to help with unconditional support as you delve into and learn new skills.
Pricing and Value
CG Spectrum offers a number of courses, and the cost of these courses can vary depending on the program and length of the course, but generally fall between $5,000 and $20,0000.
Compared to other online art schools, CG Spectrum's pricing is competitive, especially given the high-quality instruction and personalized feedback that you receive.
For example, a similar course at other online art schools may cost anywhere from $10,000 to $30,000, making CG Spectrum a more affordable option for students seeking to improve their skills and advance their careers.
If you find that CG Spectrum is still too expensive to invest in, they offer financing options and payment plans so that you don't have to pay a lump sum all at once.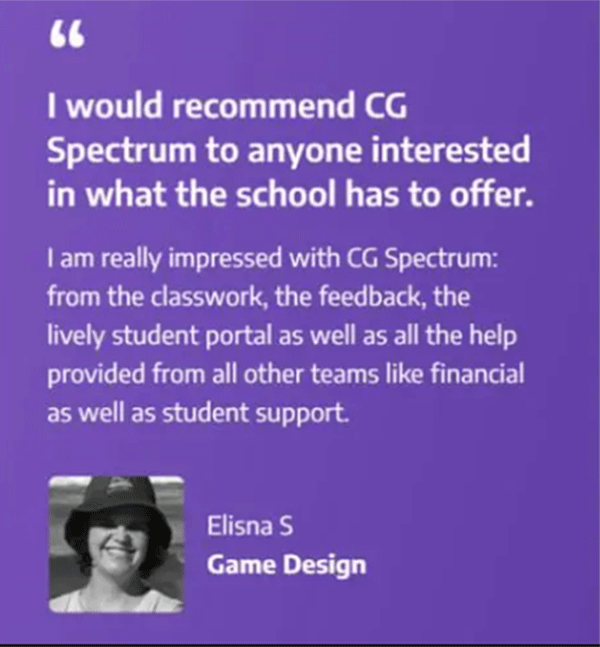 When it comes to value, CG Spectrum goes above and beyond in providing you with the resources you need to succeed.
The personalized attention and constructive feedback you receive from instructors who are amazing mentors and industry professionals with experience in their field of study ensure that you reach your career and personal goals.
Overall, when you choose CG Spectrum you can expect to receive excellent value for the cost of their courses.
Numerous examples and case studies highlight the quality of instruction and support students receive at CG Spectrum, and many graduates have gone on to successful careers in their chosen fields.
Notable Courses
CG Spectrum offers many courses, but let's take a look at some of the more common classes they offer in game design, digital illustration, conceptual art, and 3D modeling.
CG Spectrum Game Development and Design Review
If you're interested in pursuing a career in game development, CG Spectrum's Game Development and Design program may be a good fit for you.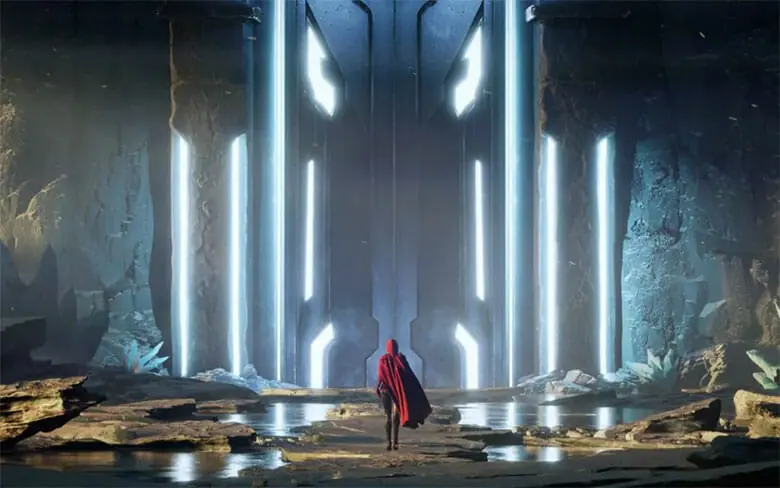 The complete game design course provides you with a solid foundation in game design theory, virtual production, and practical skills in level and character design so that you can create immersive worlds and characters (knowledge that you can even apply to your own game).
The program is tailored to your needs as you work on real-world and personal projects. You'll have everything you need to conceive and design your own game, then bring it to life as a working prototype.
And the flexibility of the course is perfect for anyone with other commitments, like a full-time job or a family.
With individualized feedback and guidance, you'll develop your game art skills and open up a bundle of career opportunities (think: game production assistant) straight out of school.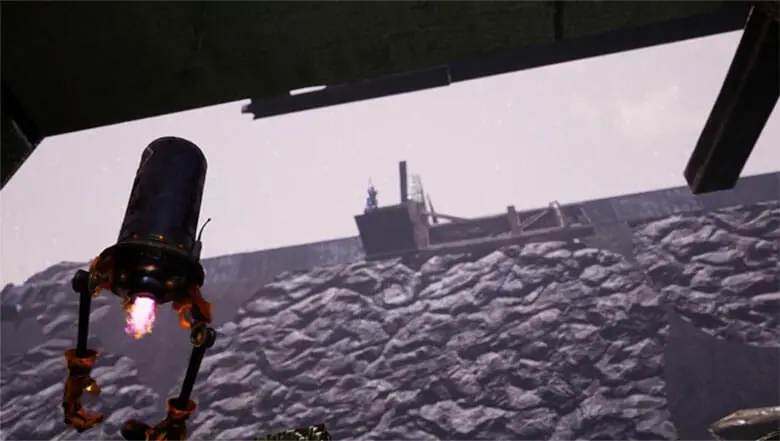 CG Spectrum's Advanced Concept Art and Digital Illustration Program Review
If you're like most artists, you probably started drawing with nothing more than a pencil and paper. But as the world evolved, so have you– and you've taken it upon yourself to start drawing digitally to meet the online world.
CG Spectrum's Concept Art and Digital Illustration program is split into two parts:
First is the foundations of concept art and illustration course, where you'll get hands-on experience creating compelling, narrative images for the entertainment industry.
Once you complete this course, you can then move on to either the advanced concept art course or the advanced digital illustration course. Both courses will further enhance your skills, helping you become a professional illustration or concept artist who creates compelling work that inspires and captivates.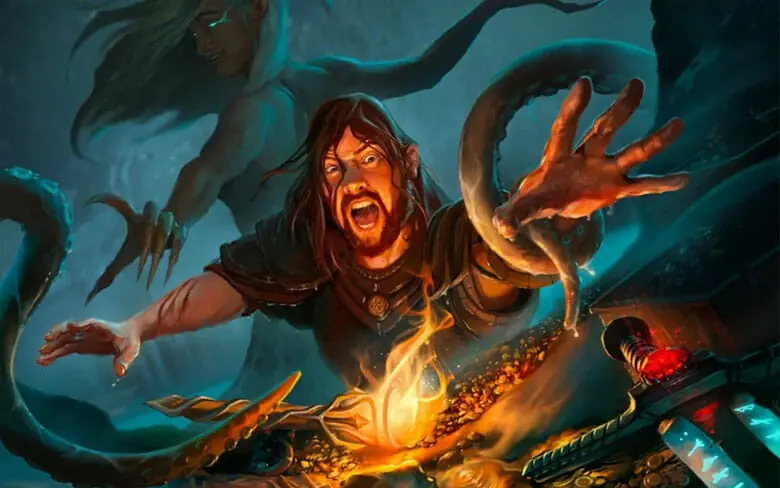 Overall, the program is designed for aspiring artists who want to learn the skills and techniques needed to create stunning concepts or digital art for video games, film, and other media like book publishing.
The program covers a wide range of topics, including character design, environment design, and visual storytelling.
CG Spectrum's instructors are what we call "industry mentors," meaning they are conceptual art and illustration experts with first-hand experience in the industry. They provide personalized guidance and feedback, ensuring that you receive a well-rounded education in this field.
This program also emphasizes using industry-standard software and tools, providing students with practical experience and exposure to the latest techniques and workflows.
What you learn in this program will make you career ready, and you'll graduate with a strong portfolio.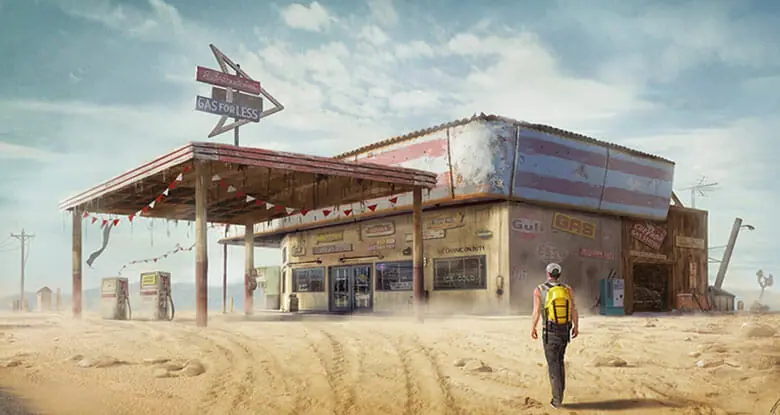 CG Spectrum Zbrush and 3D Modeling Course Review
If you're interested in pursuing a career in 3D Modeling, CG Spectrum's ZBrush and 3D Modeling course covers various topics, including the fundamentals of sculpting, modeling, texturing, and rigging so that you can create detailed, immersive characters.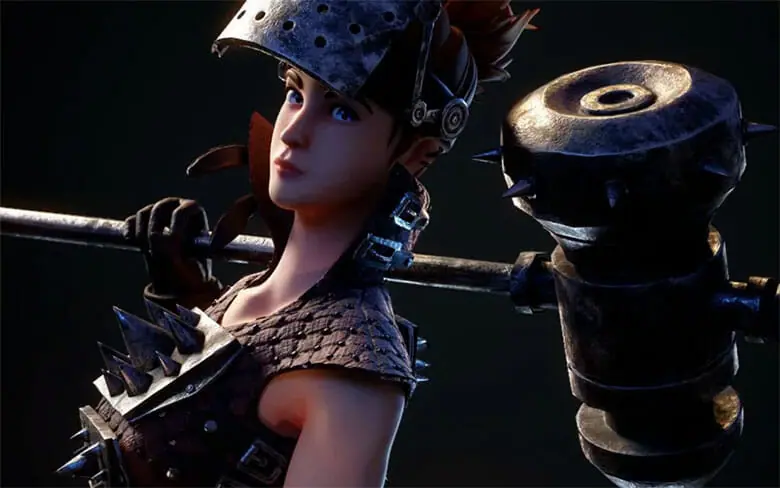 Students who take this course learn how to use industry-standard tools like Zbrush, Maya, and Substance Painter to create high-quality 3-D models and environments for games, film, and other media.
You also have the option to work one-on-one or in small classes, which means you're given plenty of personal attention, and your skills will grow substantially in a short amount of time.
Furthermore, upon completing the course, you will have a portfolio of 3-D models you have created yourself, which you can use to showcase your skills to potential clients or employers.
Is CG Spectrum Accredited?
While accreditation can be a useful measure of the quality of an educational institution, it is not the only indicator of a quality education.
CG Spectrum has only one accredited course; their new business course (designed for artists).
Their other art courses are not currently accredited by any official accrediting body. However, they are well-praised and recognized by industry leaders, and you receive a certificate of completion once you finish.
In fact, CG Spectrum has been designated as an Unreal Authorized Training Center by Epic Games, and became the first online Unreal Academic Partner, which is a strong tell-tale sign of the quality of their courses in game programming and design,, virtual production, visual effects, and animation.
This designation means that the courses provided by CG Spectrum meet the high standards set by Epic Games for training in the use of Unreal Engine and related tools.
As a result, students who complete courses at CG Spectrum can be confident that they are receiving training that industry leaders recognize and that will be applicable in the real world.
CG Spectrum Job Placement and Career Services
In addition to quality education, CG Spectrum offers job placement and career services. This includes personalized career counseling, resume and cover letter reviews, interview preparation, and access to job listings within their online community.
That's not all; CG Spectrum has partnerships with a number of industry-leading companies and studios (like Blizzard Entertainment or DreamWorks), providing you with valuable networking opportunities and exposure to potential employers.
The school also offers portfolio development and job search strategies to assist you in your job search.
Graduates of CG Spectrum have gone on to work on major film and video game projects, such as Spider-Man; Far From Home and Assassin's Creed; Valhalla. In fact, many of CG Spectrum's alumni have credited the school's job placement services for helping them land their first job in the industry.
Online Art School Alternatives
If CG Spectrum does not meet your needs or budget, there are other options available. Here are three alternatives to consider:
Digital Painting Studio
This school is perfect for artists who want to improve their skills and learn how to create digital paintings using tools like Photoshop or Procreate.
Digital Painting Studio offers various courses, from beginner to advanced levels.
Each course is designed to help students develop the fundamental skills needed to create beautiful digital paintings that you can include in your portfolio to help you land a career in the concept art industry.
It's super affordable and even offers one-on-one coaching in its premium course at a fraction of the cost of CG Spectrum. It also offers one of the best digital illustration courses online.
So, if you're not willing to fully commit to year-long courses, then Digital Painting Studio may just be what you're looking for.
CG Spectrum vs CGMA
CG Spectrum and CGMA both specialize in providing education for digital artists with a focus on 3D modeling, animation, and visual effects.
They're both great options if you're looking to learn these skills and pursue a career in the digital creation industry, but there are some differences you should know about.
CG Spectrum has more specialized courses in areas like rigging, compositing, and game development and design. They also have a mentorship program where you can work one-on-one with industry experts to develop your skills.
CGMA, on the other hand, has a broader range of courses in areas like concept art, illustration, and character design. They also offer live weekly classes and group critiques.
When it comes to cost, CG Spectrum is more expensive, but it's no surprise considering big-name companies in the industry recognize it.
Ultimately, which school you choose will depend on your specific interests and needs.
If you're interested in specialized courses and want one-on-one mentorship, CG Spectrum is the better choice for you.
If you're looking for a broader range of courses and more affordable options, CGMA might be the way to go.
CG Spectrum vs Animation Mentor
If you're looking to learn 3-D animation, modeling, and visual effects through an online school, you've probably considered CG Spectrum or Animation Mentor.
While both schools offer flexible learning options, instructor feedback and critiques, there are a couple of differences to consider before choosing which school suits you best.
Animation Mentor is an online school that focuses solely on animation education, while CG Spectrum offers courses in Digital Design and Illustration in addition to Animation.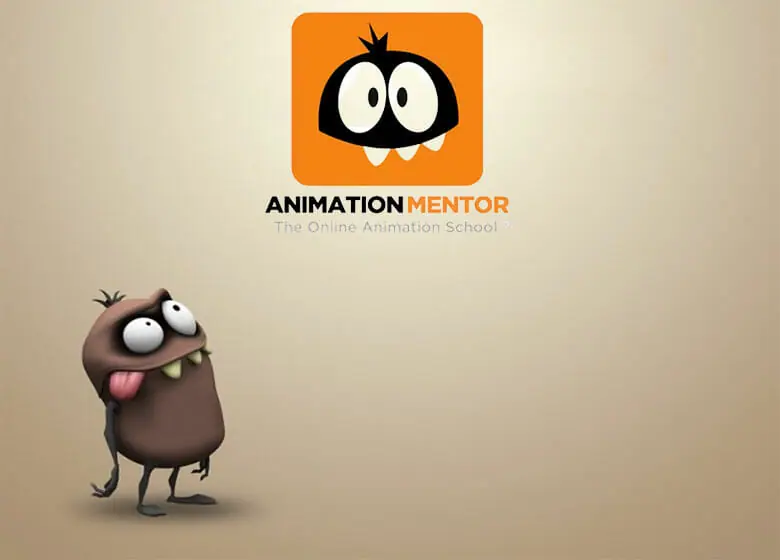 While Animation Mentor is a more affordable option, if you're looking for a school with a stronger focus on career development and an easy-to-understand approach to animation education that will help you succeed in the industry, CG Spectrum is the better choice.
What Others Have to Say About CG Spectrum
My experience at CG Spectrum was second to none, and taught me so much more than I initially anticipated.
I've seen great improvement in my personal work and couldn't be happier with my 2 years of attending– it's one of the best experiences I've had and I've made a lot of friends.

Glittering_Death_275, Reddit
CG Spectrum is absolutely worth your time.

The mentorship was patient, kind, and helpful. The resources they give you are massively useful in beginning your journey into game design. The connections, the lessons, and the hands-on experience help immensely."
Is CG Spectrum Worth It?
If you've looked at other CG Spectrum reviews, you may be skeptical as to whether this school is worth the investment.
Let me start off by saying that everyone's individual experience will vary, but as a collective, YES, CG Spectrum is worth every penny. 
The school's focus on practical, hands-on training that works around your needs, and their use of software currently used in the industry sets CG Spectrum apart from many traditional schools, which often provide basic know-how without offering real-world experience.
Their courses can be more expensive than other online art schools, but the quality of education and job placement services make it a worthwhile investment if you're serious about pursuing a career in the industry.
CG Spectrum is a very fun, vibrant community of like-minded artists and students out to land their dream job. If you want to take part, there's no better time than NOW to get started. The only thing stopping you from a career change is your initiative.
CG Spectrum is here to guide you every step of the way.